Bavaria has so many incredibly romantic, unique places. Right behind one of our favorite locations, the Hintersee in Ramsau, where the road ends, the Berchtesgaden National Park begins with the incredibly idyllic Klausbachtal. The valley is not only a scenic location in summer, but is also as beautiful in winter: when the snow glitters in the sun and the Ramsau Dolomites rise proudly in the background. Another special feature: The Klausbachtal is largely barrier-free.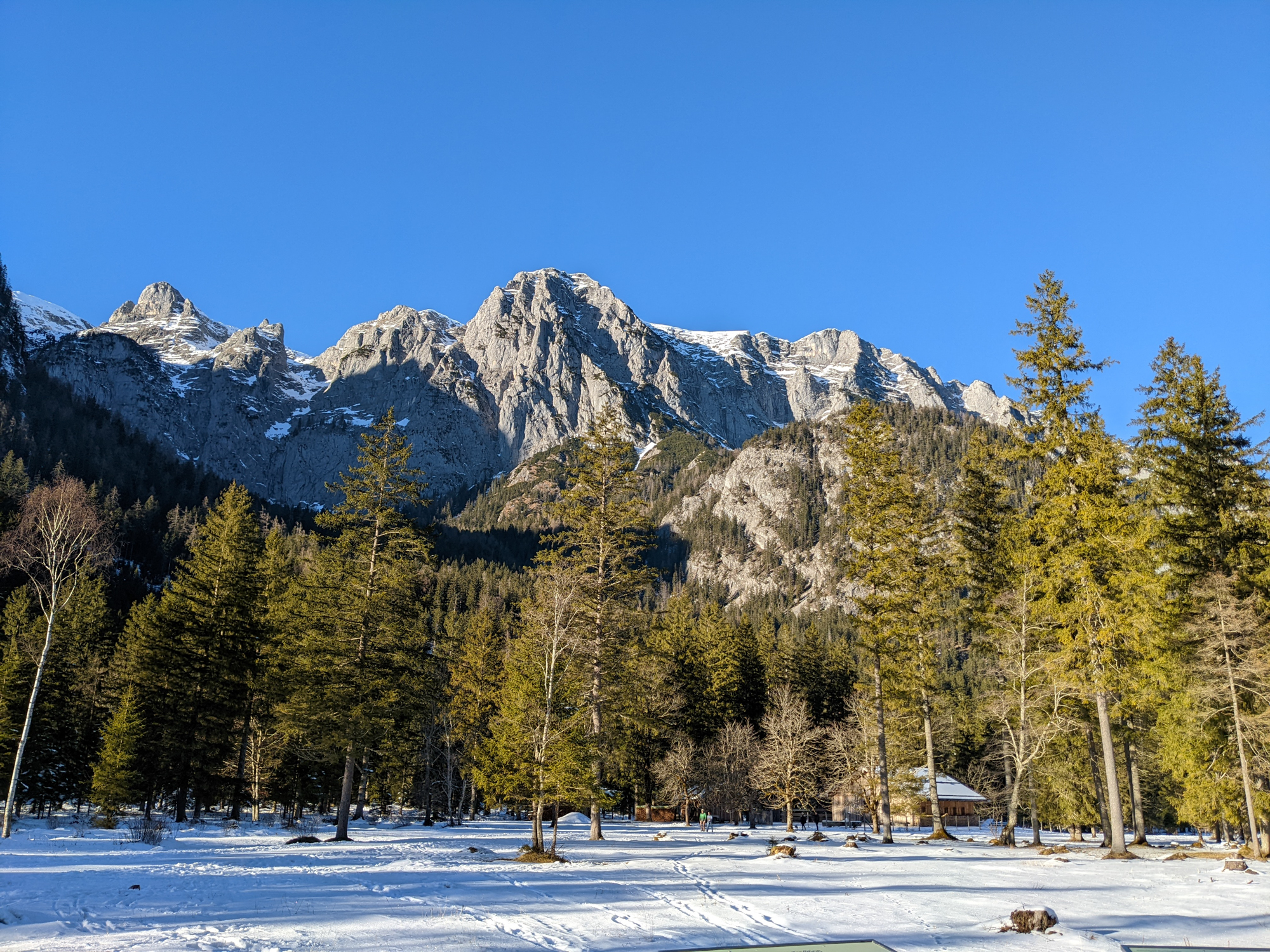 Wildlife feeding
The well-developed hiking paths can be explored on foot with outdoor strollers, wheelchairs or sleds. The flat path through the incredibly beautiful mountain scenery is also exciting for children and ends at a large game reserve where you can watch deer eating. The platform, which is also barrier-free, provides the best view of the animals.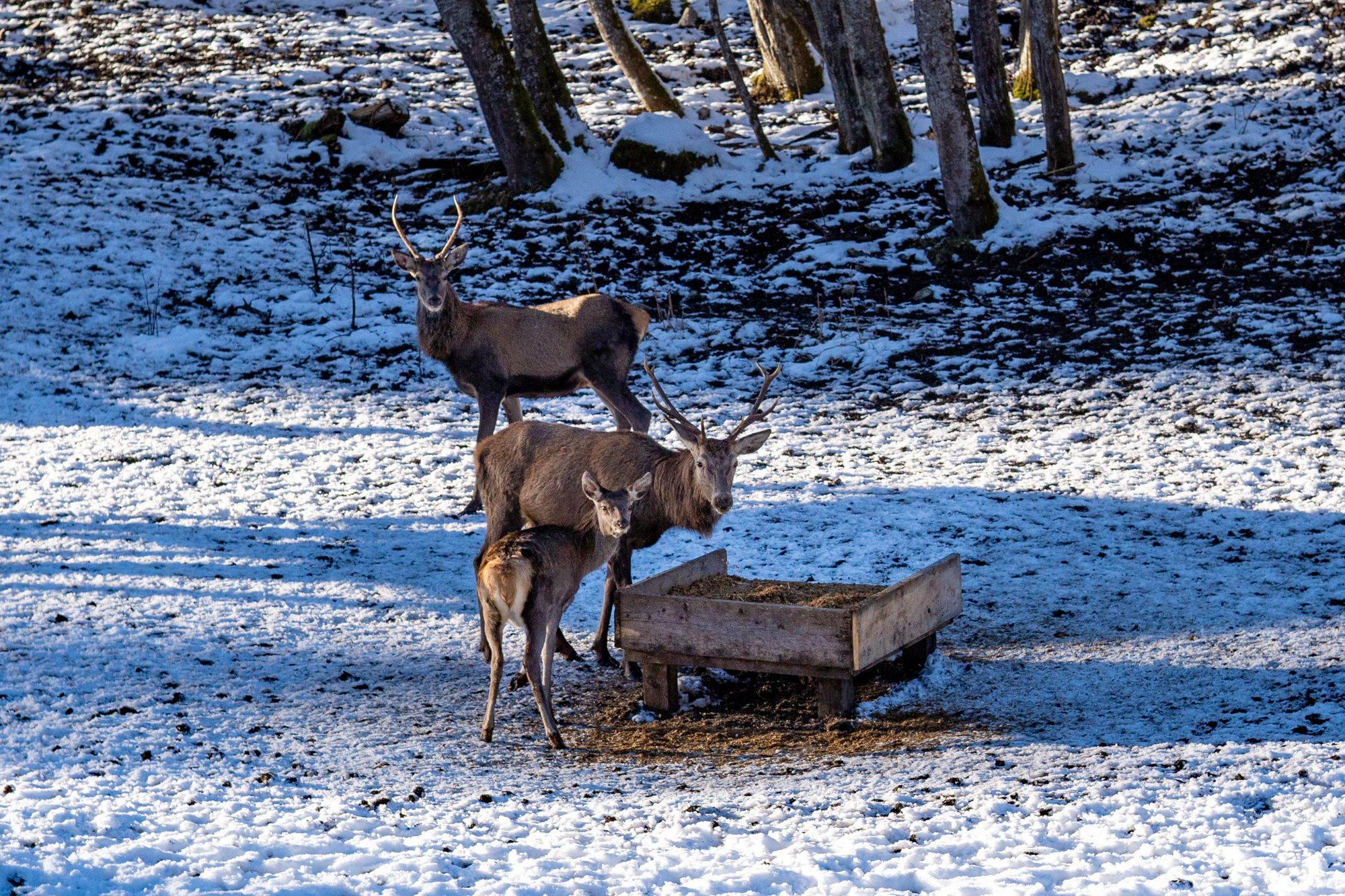 Barrier-free hiking paths
Barrier-free, that's the keyword when it comes to this place. It is one of the few places that is accessible to everyone, making it suitable for a multi-generational family tour. Not only the well-developed paths, but also the possibility of making the circular route as long as you like, as well as the numerous benches for resting make the location perfect for young and old. The Klausbachtal is also perfect for everyone who can't easily hike up every peak but still want to be close to the mountains. The barrier-free path leads to a – unique, also barrier-free – suspension bridge over the Klausbach with an impressive view of the mountain range "Mühlsturzhörner". If you don't want to walk yourself, you can also explore the valley in a horse-drawn carriage.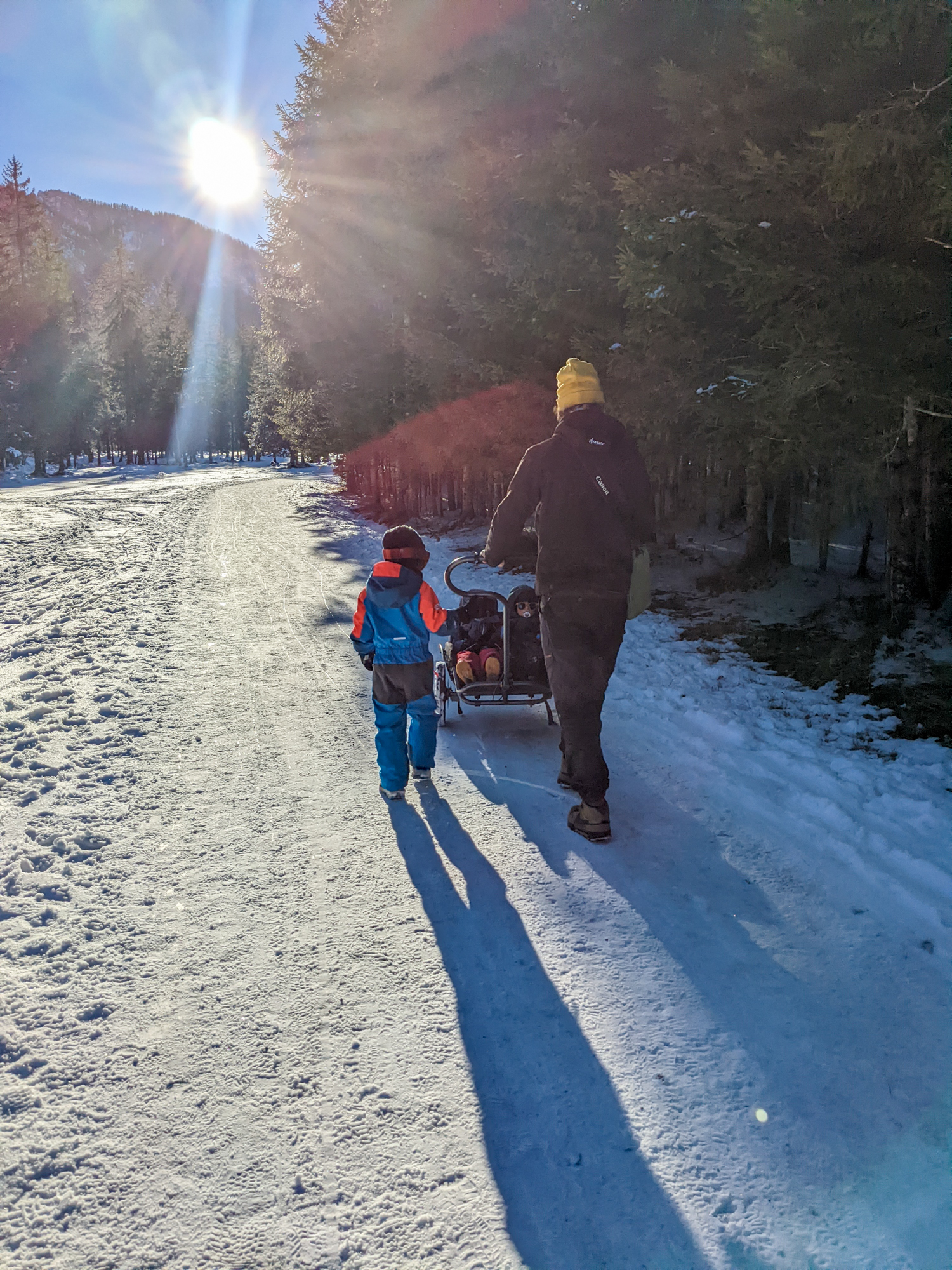 The Eagle Valley
Since the Klausbachtal is also a popular hunting and thermal area for golden eagles, you should never take your eyes off the sky. The chances of spotting the king of the skies live are very high.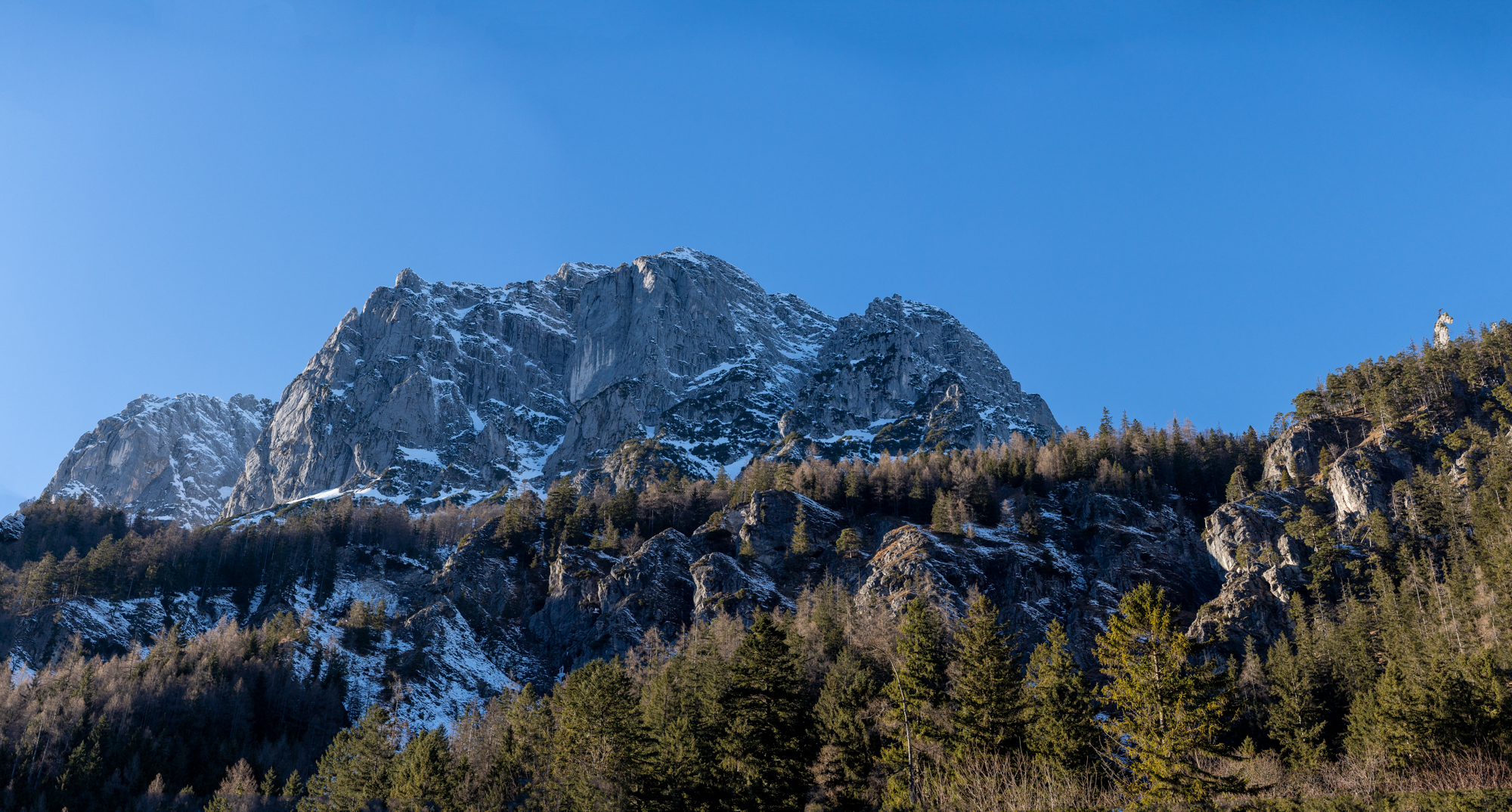 Additional hiking tour
If you like to do a longer hike, just continue towards the Klaustal suspension bridge, where the path slowly climbs up a little. Directly after crossing the border you can have a nice break and good food at the Alpengasthof Hirschbichl.
At a glance
Type: circular path
Start: Parking space Hirschbichlstraße
Length: 4,5km
Duration: 1 hour
Elevation gain: 50 hm
Suitable for strollers: yes
Difficulty: easy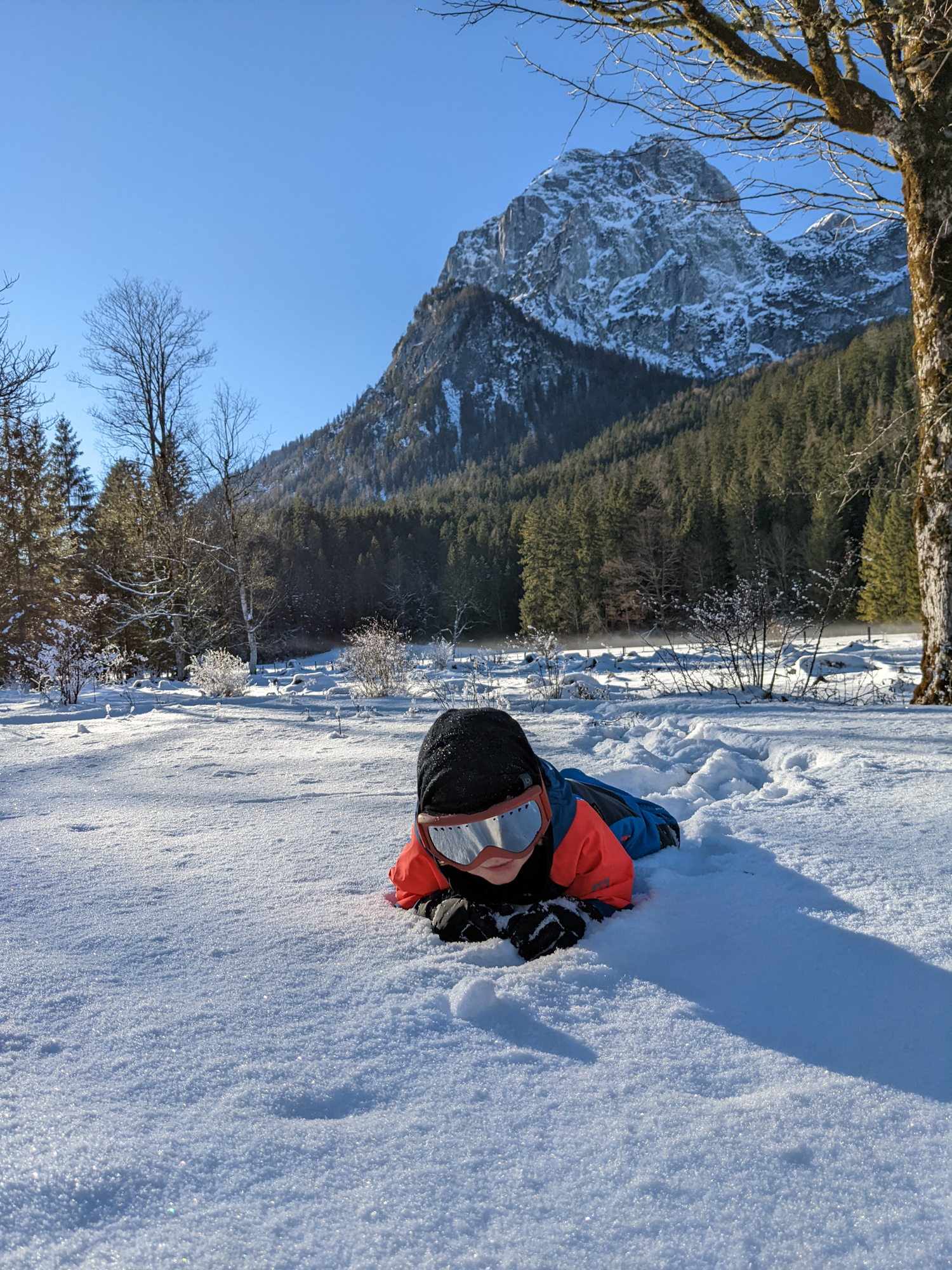 LET'S STAY CONNECTED!
To be among the first to receive new tutorials & tips, follow us on Facebook, Instagram and Pinterest.