The Christmas tree in the living room, gifts underneath, candlelight, tinsel, chocolate icolo in aluminum foil, angel hair, Advent calendar with cheap chocolate, mulled wine in disposable cups… all of this is more or less part of the annual tradition in our part of the world. Christmas is a festival of traditions and rituals, but also of ecologically very dubious consumption. But that doesn't have to be the case. Christmas can be beautiful, rich in tradition AND sustainable. With these tips you can get through the Advent season without a guilty conscience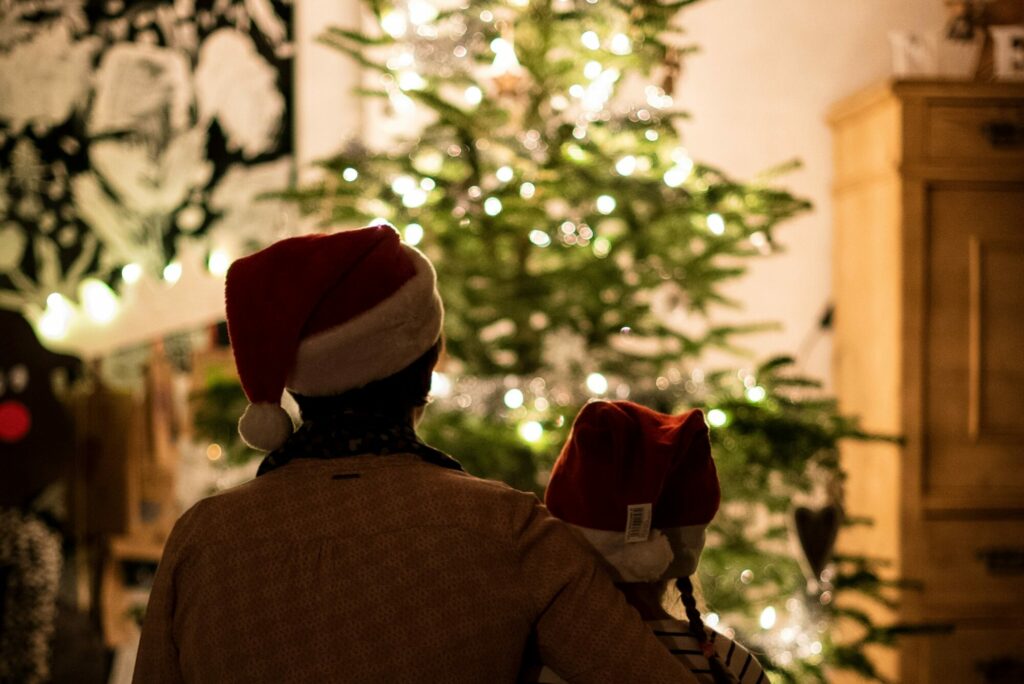 1. Christmas trees
The Christmas tree in the living room has a long tradition, and every year there are millions of Christmas trees in the living room. What is easy to forget is that most of them come from huge monoplantations, have traveled far and are also contaminated with tons of pesticides. All this not only pollutes the environment, but also us and our children when the toxic substances are suddenly lying around in the living room.
So what is the (more) sustainable option?
If you don't want to do without a conventional tree, pay attention to local forestry and seals such as Bioland, Naturland and Demeter, which guarantee sustainable and pesticide-free rearing.
Nevertheless, a conventional (organic) tree remains a disposable item.
For people with a green thumb, the tree in a pot is a nice option: the tree grows in a pot and, with good care, can continue to grow after Christmas or even be put out. These trees can also be rented, but in order for them to survive, they simply need some care and a suitable pitch. Companies that offer this service are: Greentree, Christmas tree friends or Rent a tree. It is best to choose the dealer in your region to avoid long transports.
For the creative minds among you, there is plenty of inspiration for alternative DIY trees on the internet. The possibilities range from art installations to simple arrangements made from natural materials.
For the craftsmen and tool fetishists: How about a self-made tree made of wood?
For people who like to keep things simple, a reusable, resilient plastic tree could be an option. But beware: Look at production standards and materials and consider that the tree must remain in use for at least 6 years to actually be more sustainable. It would be a good idea to buy a used piece here.
Or a night tree. This consists of a modular stand, which is stocked with fresh brushwood every year. This means: the tree trunk is used again every year and fresh, fragrant greenery is added to it. The greenery can either be obtained locally from your trusted supplier, or you can order branches made from 100% pure greenery in the Keinachtsbaum online shop, in which the trees simply continue to grow.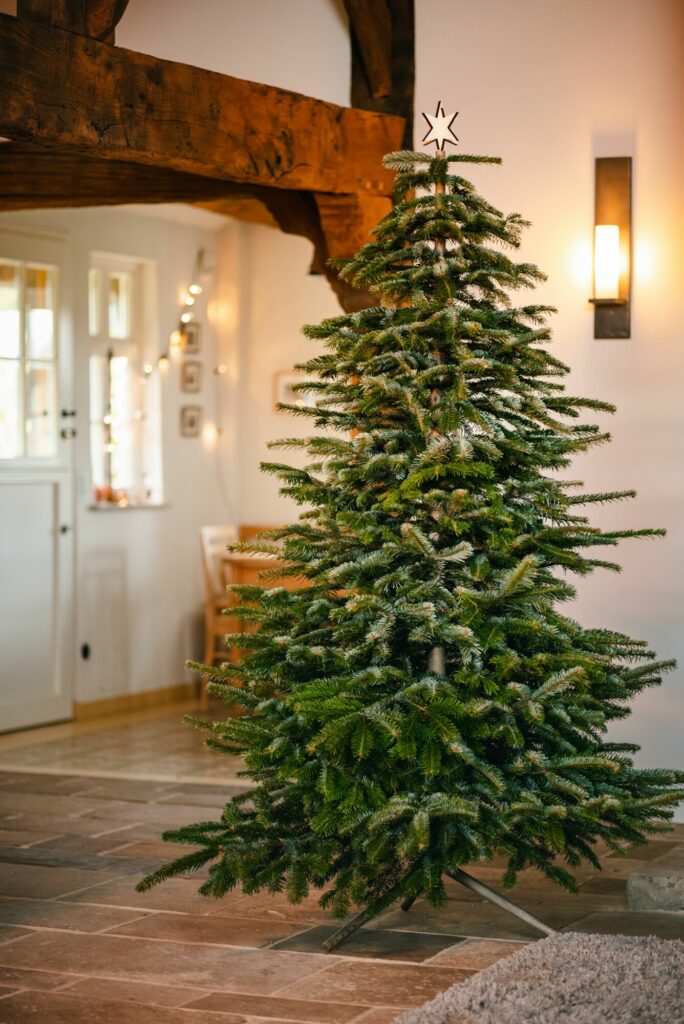 2. Decoration and jewelry
Use what is there, conquer the treasures of your (grand)mother, go to flea markets or browse classifieds and willhaben on Ebay
Make your own Christmas tree decorations from natural materials: cones, orange slices & peel, twigs, nuts,…
Use decorations made of wood, paper, glass, straw, salt dough,…
avoid plastic (unless it's already there), but definitely avoid tinsel and other disposable plastic paraphernalia.
Do without decorative sprays and artificial snow, which contain solvents and propellants. If they are sprayed on the tree, it can no longer be composted. Chalk is an ecologically compatible alternative for windows.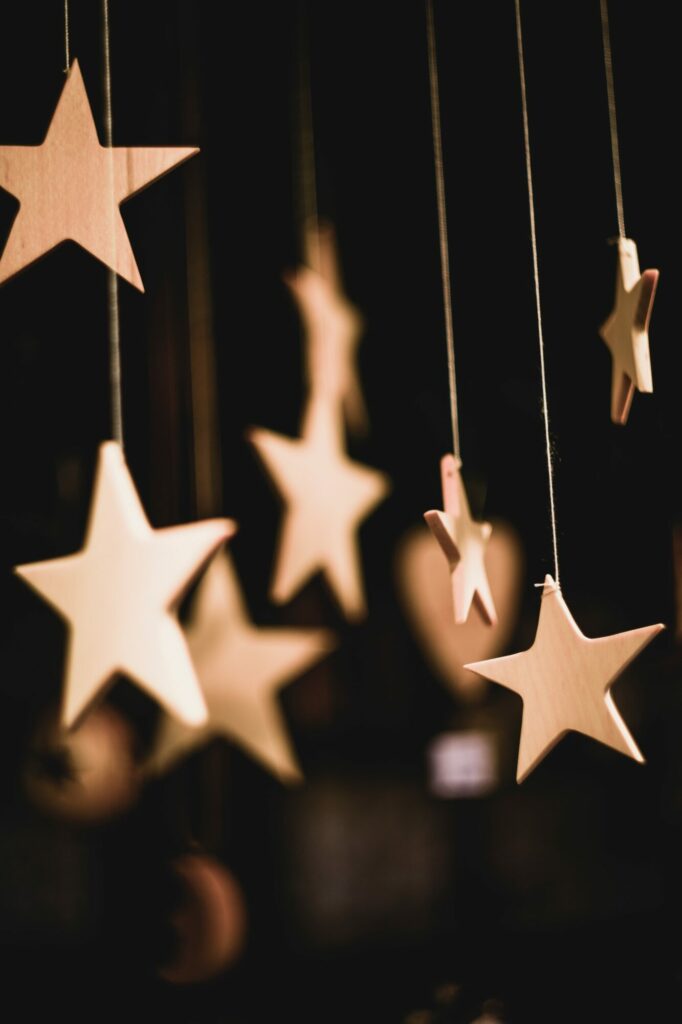 3. Gifts and wrapping up
Giving is always a bit difficult. If we're honest, each of us has probably been given things that we simply can't do anything with, which then gather dust somewhere until they end up in the garbage or, at best, are given to others. This is neither particularly pleasant nor sustainable. We live in a society in which most people already own everything that is important to them. It takes a bit of creativity to find a successful gift. If you need even more inspiration check out Uta, she had great time-not-stuff gift ideas.
Time instead of stuff: joint activities, help with upcoming work,…
Donations instead of gifts
Giving a tree, e.g. at Treedom (our children each have one here)
Gifts that are actually used
Edible or consumable
coupons
Don't give anything. No gift is better than a bad gift 😉
When it comes to packaging, you can get creative again. Possibilities are newsprint, magazines, old calendars or kraft paper, scraps of fabric, usable covers such as towels/tea towels, beeswax towels, (screw) jars, etc. There are no limits to imagination and creativity, especially when it comes to decoration. If it has to be quick: I collect the wrapping paper and simply use it again when needed. Avoid Tixo/Tesa (adhesive strips) if possible. Most environmentally friendly this DIY craft glue alternative. Instead of gift ribbons, use jute, raffia, hemp cords, wool or similar.
4. Candles and lights
What could be nicer in this cold and dark season than the festive Christmas lights on the streets or cozy candlelight inside? But as you can imagine, this is not entirely unproblematic for nature either. On the one hand the ecosystem is thrown off balance by light pollution and on the other hand lights need energy and thus produce CO2. Candles are often made from questionable mineral oil substances.
Use LED bulbs instead of regular light bulbs
Use a timer or manually set times for lights to turn off.
Use candles made from plant-based and organic materials (vegan/organic/regional) and, if possible, without paraffin, far-travelled palm oil, etc.
Pour new candles from leftover candles
Use refillable tea lights rather than disposable aluminum ones.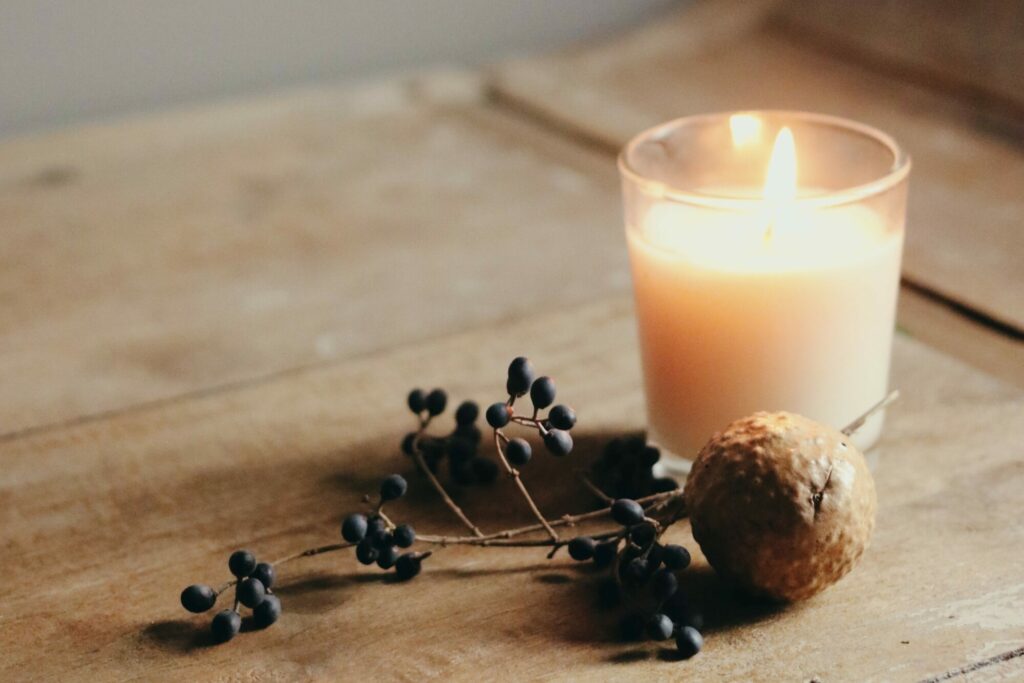 5. Advent calendar and Christmas chocolate
Advent calendars are beautiful, and the Schokonikolo has a tradition that children in particular look forward to. But also for the best of the children, one should pay attention to a certain quality. Especially in cheap chocolate, the sugar and fat content is often insanely high and the cocoa content is very low. Tastes bad and is unhealthy.
With chocolate, pay attention to the quality (cocoa content in the mass), fair trade seal and organic certifications (Demeter, Naturland, GEPA, Fair Trade)
When choosing an advent calendar, do without plastic and make sure that the content is either consumable or really usable.
Fill reusable advent calendars with content of your choice
Give each other a little time every day: do something together (cooking, handicrafts, reading, cuddling, telling each other something….)
LET'S STAY CONNECTED!
Follow us on Facebook, Instagram and Pinterest und bekomme immer aktuelle Updates, neueste Bilder und Storys.