Nothing is more beneficial and at the same time so easy than making a high-quality and nourishing herbal bath salt. Especially in winter, after a long trip in the cold or when a cold is already looming, it is one of the best home remedies.
healing bath salt for little sniffy noses
At the first telltale symptoms you can – in addition to many other home remedies – also relieve symptoms with a cold bath. Our homemade bath salt consists of a natural organic herbal mixture which has an anti-inflammatory, expectorant and relaxing effect due to its essential oils.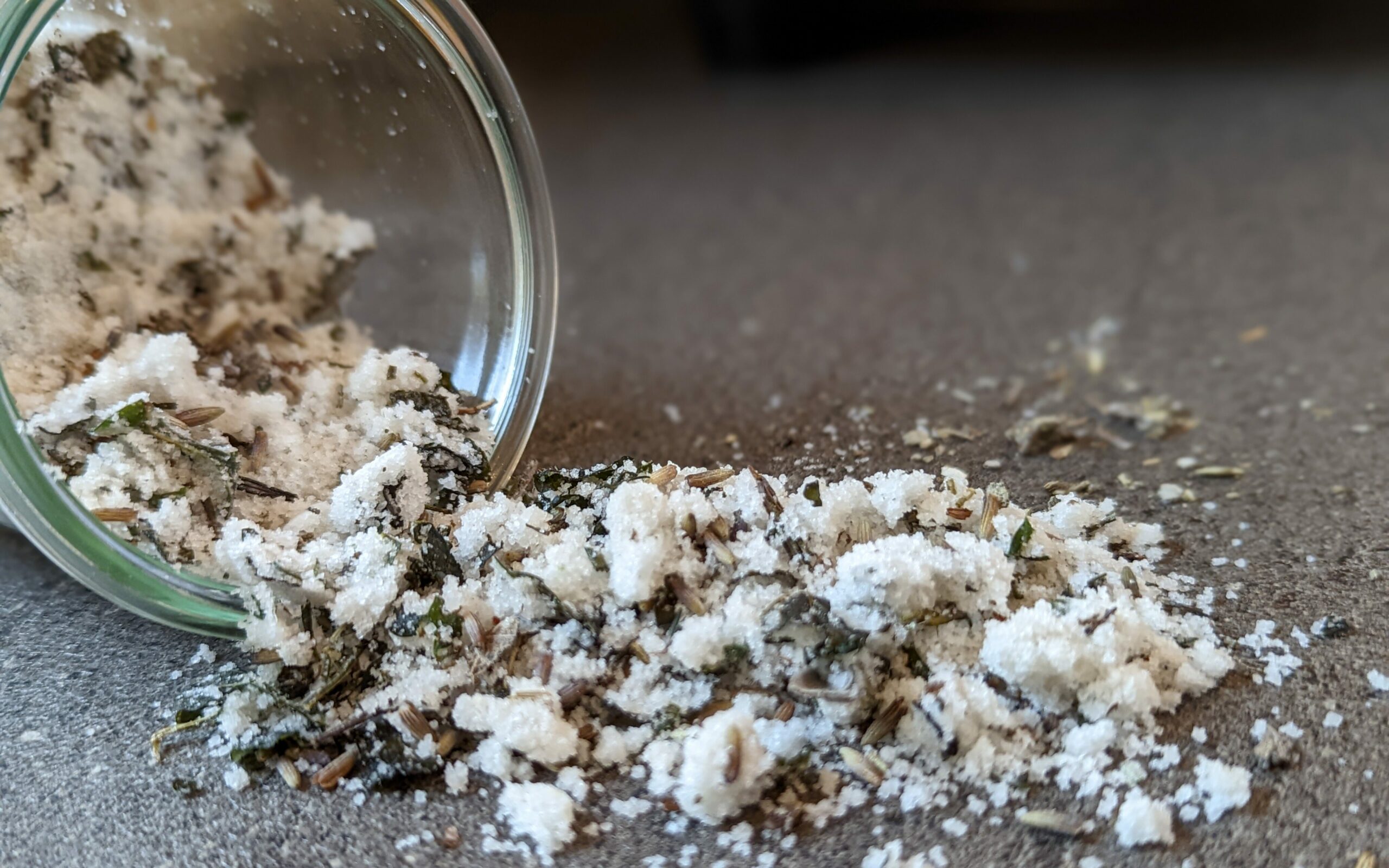 The warmth of the water releases essential oils from the bath salts and the bath has a beneficial effect on irritated mucous membranes (similar to inhaling) and thus alleviates symptoms. You should pay attention to the right temperature: the bath should not be too hot, especially for children, but also not too cool. 37°C is ideal.
The bath should not last longer than 20 minutes, but at the latest when you or the children cool down, you have to get out of the water. After swimming, you should definitely allow yourself enough rest. It is best to go straight to bed, wrapped up warm. This allows the bathroom to develop its full effect.
ATTENTION! If you have an acute, severe cold or fever, you should not take a bath. The bath is then simply too strenuous for the circulation, which would be counterproductive for the healing process.
DIY Make a bath salt for the whole family:
You need for this:
500g good (sea or natural) salt (coarse or fine is a matter of taste)
approx. 100g organic herbs (preferably from your own garden, but organic tea blends or other dried herbs also work great)
3 tablespoons high-quality organic almond oil (nourishes your skin)
a container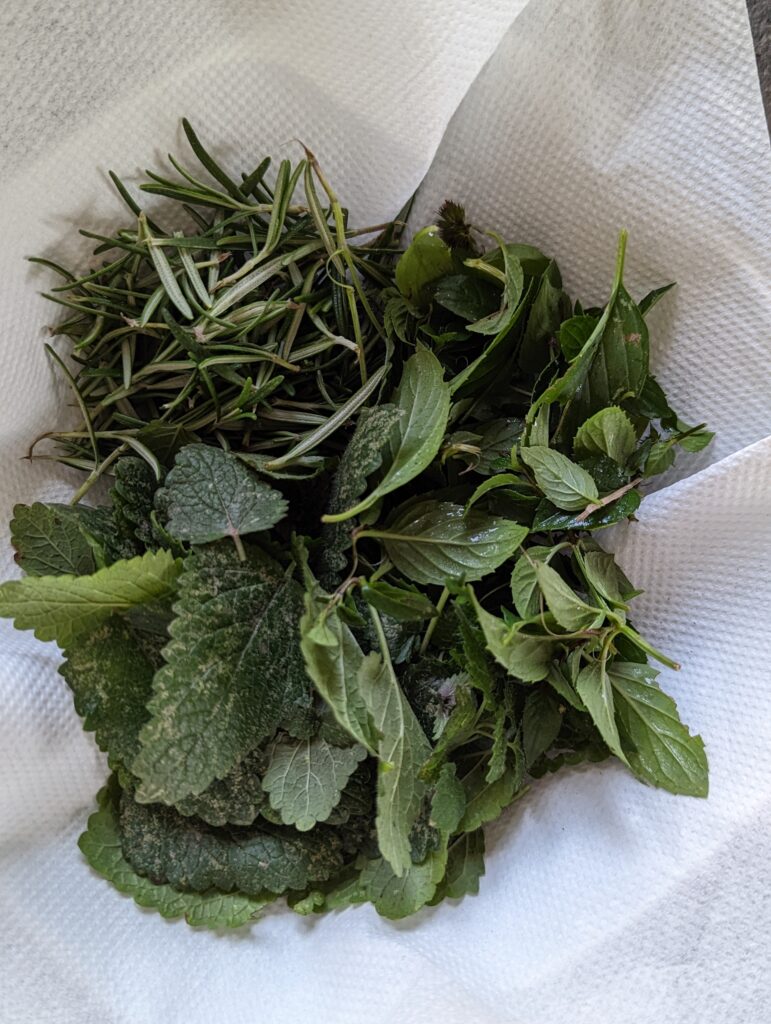 Preparation:
If you use fresh herbs, it is best to let them dry for 2-3 days.
Then chop your herbs and mix them with the salt and oil.
The ingredients must be mixed well.
If, like me, you used fresh herbs, it is best to leave the salt uncovered for a few days after bottling so that the remaining moisture can escape.
Which herbs work how?
The mixture of herbs is entirely up to you – take what you like. You can use one type or several of the herbs for your bath salts. Below you will find a selection of my favorite herbs that I like to use.
Lemon Balm
Lemon balm is a popular herb that smells wonderful, but also has wonderful effects. It has a relaxing effect, relieves headaches, reduces fever and can promote good sleep. The lemon balm is not only beneficial in bath salts, but can also be prepared as a tea.
Lavender
The classic, which is also well tolerated by babies, has a relaxing and sleep-inducing effect. But it also has an antibacterial effect.
Thyme
Thyme is the miracle cure for respiratory diseases. It has a soothing and calming effect on coughs and colds, liquefies mucus and calms the respiratory tract. Thyme also has an antibacterial effect. With my beautiful Breast Balm can also be rubbed into the chest, back and soles of the feet.
Sage
Sage is not only a miracle weapon as a tea for sore throats, it also has phenomenal effects as a bath additive. Sage has a lasting warming effect when the body is cold and relieves muscle pain and has an antibacterial effect. Sage has a regenerating and relaxing effect.
Pine or Spruce
A spruce or pine needle bath has a warming effect and relieves symptoms of colds with its essential oils. The spruce helps us to breathe better, has an anti-inflammatory effect, loosens tough mucus and helps with expectoration.
Tips:
To intensify the smell, you can also add a few drops of essential oil to your bath salts. Please note, however, that it is no longer suitable for babies and small children.
Are you annoyed by the dried herbs that end up swimming in the bathtub? Does not have to be. You can simply fill the bath salts in a sachet and put them in the bath water. Has the same effect and the bathtub stays clean.
By the way, the salt also looks super nice and is a wonderful gift.